Axl Rose Planning to Buy Tiger
2 May 2013, 12:36 | Updated: 14 July 2013, 19:47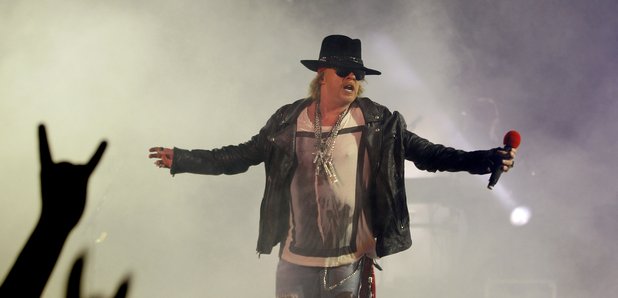 Guns N' Roses frontman Axl Rose has been overheard planning to buy a tiger.
According to the New York Post Rose was with "a harem of ladies" at the time.
The paper's source then goes on to say how he was later seen hanging out with Hollywood stars Leonardo DiCaprio and Tobey Maguire.
"They were seated at a VIP table surrounded by tons of security," the spy said.
"They looked like a modern-day Rat Pack."