Good News For Guns N' Roses Fans...
9 June 2016, 11:33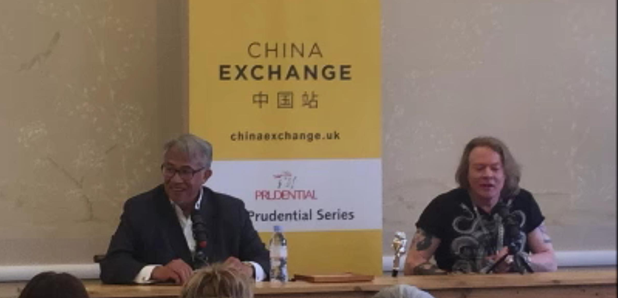 Watch the GNR frontman talk about his future with Guns N' Roses and AC/DC at the London China Exchange.
Axl Rose has revealed he's planning on making new music for Guns N' Roses, and teased possible UK shows.
Talking at London's China Exchange, the Welcome To The Jungle singer revealed the reformed band were planning on making an album.
"We are working on new stuff," revealed the GNR frontman. "I've got a lot of stuff together and I played some of it to Slash and Duff, and they liked it."
Rose - who has already played reunion shows with Slash and Duff McKagan Stateside - teased the band could be set to play on this side of the pond, saying: "We intend [on] going for quite a while. We're hoping to play some shows over here."
Watch the video, uploaded to YouTube by saser400, below:
Meanwhile, Rose - who has toured with AC/DC after replacing Brian Johnson on vocals - said there may be plans to collaborate with the band, adding: "we are talking about working together."
While addressing every topic from terrorism to freedom of expression, the singer also said he'd like to write his own Guns N' Roses memoir, but added: "It's hard to write things in a way that doesn't look like you're being negative to everyone else and calling them a liar."
Picture: YouTube/saser400