AC/DC Offered Refunds For Axl Rose Dates "To Do Right By" Fans
4 May 2016, 15:25 | Updated: 4 May 2016, 18:16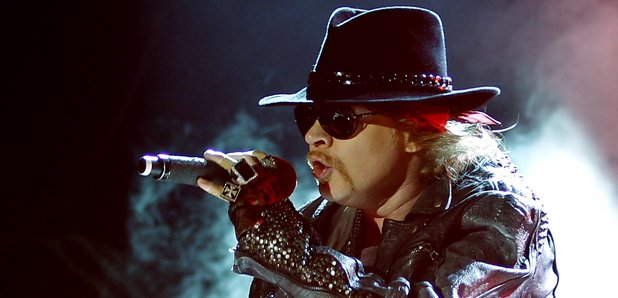 The news comes as 7,000 reportedly request refunds for the band's upcoming Belgian festival date.
AC/DC offered refunds for their Axl Rose-fronted tour dates because they "wanted to do right" by their fans, say reports.
According to Team Rock, a spokesperson for the band said: "The band made a decision to offer this. As they care about their fans and wanted to do right by them, they instructed local promoters to offer refunds."
The outlet adds that the Chartered Trading Standards Institute has said the band have "no legal obligation" to offer refunds in this case.
This news comes as Ultimate Classic Rock reports over 7,000 fans have asked for a refund for the band's headline slot on 16 May at Festivalpark in Werchter, Belgium.
However, they add that fesitival-goers always had until 2 May to ask for a refund to the event, which can house approximately 85,000 people a day.
According to De Standard, 1,000 of the tickets for the festival have already been filled by those on the waiting list, with the rest up for resale.
Meanwhile, a number of recordings have surfaced of what is believed to be AC/DC rehearsing with the Guns N' Roses frontman in Lisbon.
According to Team Rock, the Back In Black band's spokesperson has also confirmed these audio clips are real.
"The audio was recorded by a Brazilian fan standing outside the site and it is Axl," the spokesperson said. "The band have been rehearsing solidly for two weeks in Lisbon."
Listen to what is believed to be AC/DC and Axl Rose performing Thunderstruck, below: