Up To 30 People Have Been Arrested At A Guns N' Roses Show In The U.S
25 July 2016, 11:16 | Updated: 26 July 2016, 09:31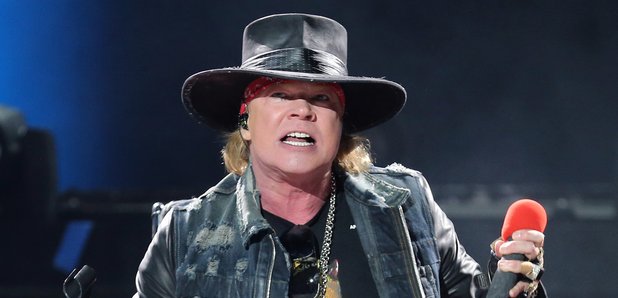 The newly reformed band were playing in New Jersey on Saturday night.
Guns N Roses are famous for causing a ruckus at their live shows. In fact, they often incited riots back in their glory days. It seems little has changed since the stadium filling band reformed earlier this year.
At a show in New Jersey Saturday night (July 23rd) up to 30 people were reportedly arrested for a variety of reasons. Speaking to New Jersey 105.1 radio, local police said at least 11 people were arrested for solicitation. According to BBC News, other reported arrests were for disorderly conduct, harassment, criminal trespass and assaulting a police officer.
The band, who recently reformed with original members Slash, Axl Rose and Duff McKagan, were playing two nights at the MetLife Stadium in East Rutherford.
Guns N Roses are currently touring North America with no UK dates scheduled at the moment.