Guns N' Roses Announce Appetite For Destruction Reissue
3 May 2018, 13:19 | Updated: 4 May 2018, 13:24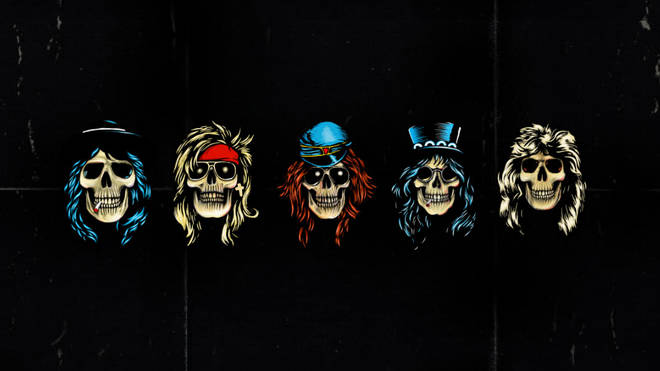 The Welcome To The Jungle rockers will release a 31st anniversary reissue of their debut album.
Guns N' Roses are reissuing their debut album, Appetite For Destruction, with 49 previously unheard tracks.
The November Rain rockers have been teasing fans all week with an announcement surrounding the 1987 record, which turns 31 this June, with a countdown clock on their website.
They have since revealed an unboxing video, which sees the epic release in all its glory.
Watch it above.
According the the outlet, the collection contains a total of 73 songs released on four CDs and seven 12-inch LPs and much more.
The reports come after illustrations from the band's artwork were spotted in Camden this week.
Today the band also shared their previously unreleased Shadow Of Your Love track.
The song was recorded in December 1986 as a trial, which resulted in Mike Clink getting the producer gig for Appetite.
Watch the new, official lyric video here:
Guns N' Roses are also set to make a headline appearance at Download festival this year.
They'll be joined as bill toppers at Donnington Park by Avenged Sevenfold and the Prince of Darkness Ozzy Osbourne.
See them play Black Hole Sun as a tribute to Chris Cornell at London Stadium last year: