Watch This Green Day Fan Nail When I Come Around Live
17 February 2017, 08:15 | Updated: 23 February 2017, 18:55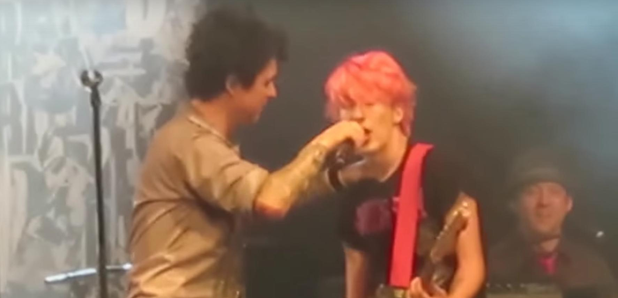 At a show last year, the punk trio called up the mega-fan to accompany them on the Dookie track.
To mark the birthday of the Green Day frontman Billie Joe Armstrong - he's 45 today (17 February) - let's remember one of the great live moments with the punk trio.
This video went viral last October after it showed a fan absolutely nailing a performance of When I Come Around, while onstage with the band.
As Mashable reported, the Revolution Radio trio were midway through a gig at Chicago's Aragon Ballroom on 23 October, when they invited mega-fan Thomas Bulvan on-stage.
After a few whispers in Bulvan's ear, Billie Joe Armstrong launched into their 1995 hit, When I Come Around, much to the amazement of the crowd.
Watch it below:
Pretty impressive stuff.
But before the cynics among you cry "fake," Mashable also adds that Bulvan was holding a sign which read: "I can play every song on Dookie," before he caught Armstrong's eye.
Watch Green Day's original video here: