WATCH: Green Day Slam Donald Trump In Troubled Times Video
17 January 2017, 09:17 | Updated: 17 January 2017, 17:30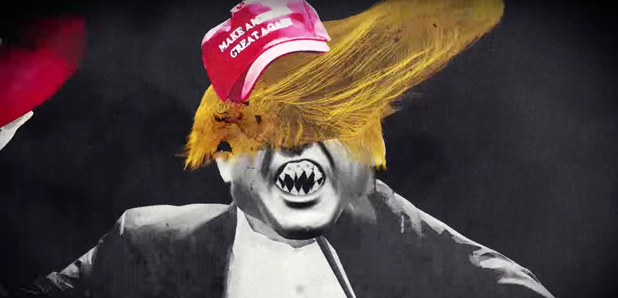 The punk rockers have taken aim at the President-elect in their latest music video.
Green Day have slammed Donald Trump in their Troubled Times video.
Releasing the promo on America's Martin Luther King Day (16 January 2016) the punk trio celebrated the famous civil rights activist while strongly suggesting that a Trump presidency signifies a step back for human rights.
Watch it here:
Troubled Times comes from the band's Revolution Radio album and follows Bang Bang, title track Revolution Radio and Still Breathing.
This isn't the first time the rockers have let their feelings on the President-elect known.
On the same week of the election results last year, Billie Joe Armstrong told Radio X that his country had "elected a fascist into the White House for the first time in American history".
Watch our video where he describes hearing about the news: