Green Day And Ringo Starr Inducted To Rock And Roll Hall Of Fame
20 April 2015, 11:45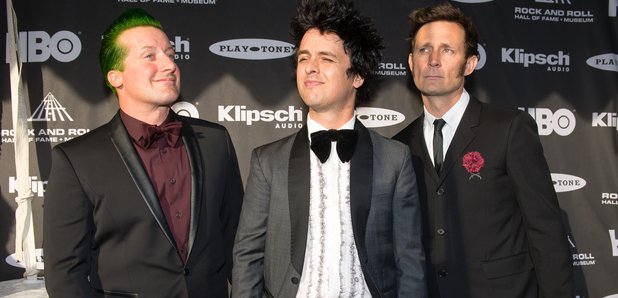 The ex-Beatle was rewarded this weekend for his solo career, while Green Day, Lou Reed and Joan Jett were inducted into the Rock and Roll Hall of Fame.
The annual Rock and Roll Hall of Fame induction ceremony took place this weekend and saw punk trio Green Day rewarded for their nearly 30 year career.

Ringo Starr was also rewarded for his solo career after the break-up of The Beatles, with Sir Paul McCartney leading the tributes to the drummer. In his heartfelt speech, McCartney said: "As all the other drummers say, he just is something so special. When he's playing behind you, you see these other bands, they're looking around at the drummer, like, is he going to speed up, is he going to slow down? You don't have to look with Ringo."

Fall Out Boy gave the speech introducing Green Day during the five hour ceremony. Billie Joe Armstrong said he was too overwhelmed to have written a full speech, but ended with a call to arms for rock fans.

"You know, I've always loved rock & roll music. I always have. Soon as I opened my eyes and took my first breath, I'm a fan. And that's the one thing that I'm going to close with is that I love rock & roll."

Lou Reed was given a posthumous induction into the Hall of Fame, with the iconic Patti Smith handling his speech: "True poets must often stand alone. As a poet, he must be counted as a solitary artist."

Also inducted this year were punk legend Joan Jett and soul singer Bill Withers.