Green Day To Be Inducted Into Rock And Roll Hall Of Fame
17 December 2014, 12:18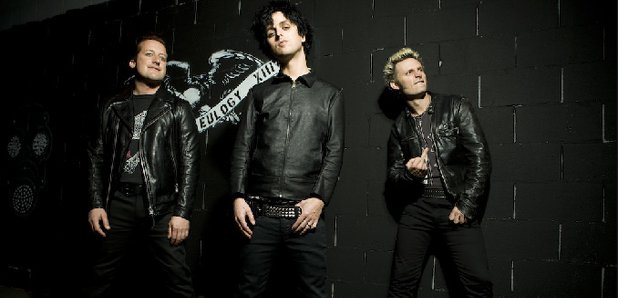 The punk trio will be rewarded for their outstanding career (so far), along with Ringo Starr, Lou Reed and Joan Jett.
Green Day's 28 year career will be celebrated in April 2015 with the band inducted into the Rock and Roll Hall of Fame, on the first year they were eligible to join.

From underground roots, the band went on to sell 75m records and a new album is expected for 2015.

Lead singer Billie Joe Armstrong said he had to go for a walk to calm down after hearing the news: "We're in incredible company and I'm still trying to make sense of this.

"The Rock and Roll Hall of Fame has always held something special for me because my heroes were in there. This is a great time for us to sort of reflect and look back with gratitude."

The Beatles were inducted into the Hall of Fame in 1988, but in 2015 Ringo will become the last member to be rewarded for his solo career. He's invited Sir Paul McCartney to put a band together on the night, promising to sing With A Little Help From My Friends if he does.

The late Lou Reed is also in the Hall of Fame already with The Velvet Underground, but the ceremony will pay tribute to his work after leaving the band.

Punk singer Joan Jett, who had hits with I Love Rock And Roll and Bad Reputation, will also be inducted.