Billie Joe Armstrong: "I Hate The Term "Pop-Punk"
5 October 2016, 10:19 | Updated: 5 October 2016, 14:20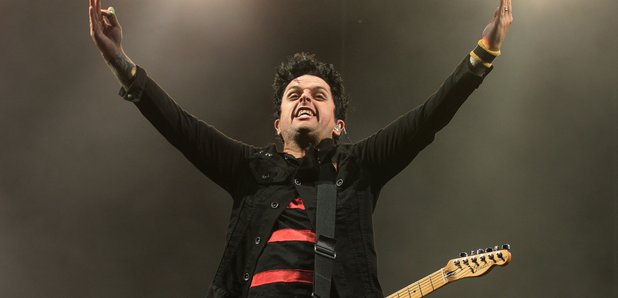 The Green Day singer has said he says the phrase is "a contradiction in terms".
Billie Joe Armstrong has explained why he hates the term "punk-pop," after tweeting that he hopes to destroy the phrase "forever."
Speaking with Kerrang!, Armstrong said: "I've always hated the phrase 'pop-punk'. I think it's a contradiction in terms. Either you're punk, or you're not.
"[The tweet] was not directed at any of the band [described this way], it's just that it's too singular a term for my tastes."
He went on to say "I come from a scene where every band was different from the others; it was all so diverse. No two bands sounded the same. No-one was jumping on one particular sound. We were all different.
"Every good band was into what other good band were doing, and it didn't matter that these bands were very different from one another. In fact, it was important that we were different from one another."
"And now we have pop-punk. And I hate that phrase. It lacks diversity."

Green Day have recently announced a huge Hyde Park show next summer for British Summer Time festival.
You can listen to their latest track Still Breathing below.