Watch Billie Joe Armstrong In His First Lead Movie Role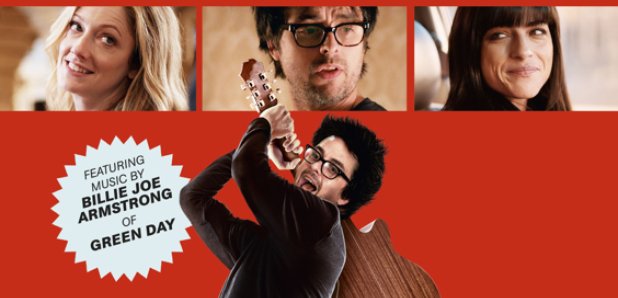 Ordinary World will feature the Green Day frontman as a former punk rocker called Perry.
Perry is ten years into his band's "indefinite hiatus" and when his wife (Selma Blair) forgets his 40th birthday, he decides to hold a huge party in a New York hotel. But, inevitably, things don't go to plan as his punk youth clashes with his sensible, grown up life.
You can watch the trailer below.
Armstrong has appeared in TV shows like Nurse Jackie and has had a couple of minor movie roles, but this is his first major role in a film. He's also had huge Broadway success with the Green Day Tony-Award winning musical, American Idiot which also came to London's West End.

Ordinary World is released on DVD and Digital Download on 17 October.
The soundtrack to the film includes four songs written by Billie Joe, including the title track, which appears on Green Day's new album Revolution Radio out on 7 October.