Gorillaz To Release "Spontaneous" New Album?
28 September 2017, 11:17 | Updated: 28 September 2017, 11:31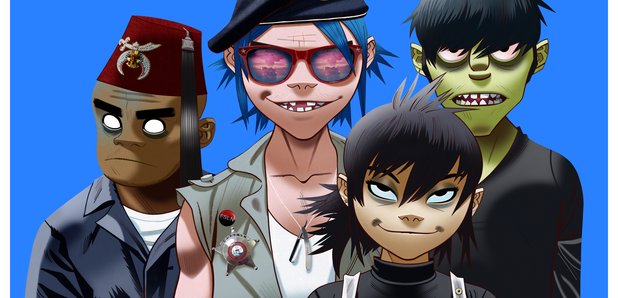 Damon Albarn has hinted that the band may release a quickly-recorded follow-up to this year's Humanz LP.
Damon Albarn has dropped the strongest hint yet that a new Gorillaz album could be in the works and admits he wants to drop a "spontaneous" record, much like their fourth album The Fall, which was released with just five days notice.
The 49-year-old singer, who created the virtual band - made up of animated 2-D members - alongside Jamie Hewlett, has admitted he is keen to make another record quickly and spontaneously to follow-up this year's Humanz LP.
He told Q magazine: "I really like the idea of making new music and playing it live almost simultaneously.
"It will be a more complete record than The Fall, but hopefully have that spontaneity."
Damon admitted his "dream" of seeing holograms of real people onstage for the Gorillaz shows is "close" but he wants to finish the group's upcoming UK tour, which kicks off in November, before they embark on a different set up.
He added: "We've been discussing ideas for a new kind of live show.
"My dream of being able to see holograms of real people onstage is close now. That was the idea at the beginning. We've been very patient and we don't have that long left."
Here's Radio X's Jack Saunders chatting to a frighteningly convincing Murdoc and 2D during the launch of Humanz earlier this year.