Gorillaz To Release New Album In 2018
20 December 2017, 09:13 | Updated: 20 December 2017, 09:17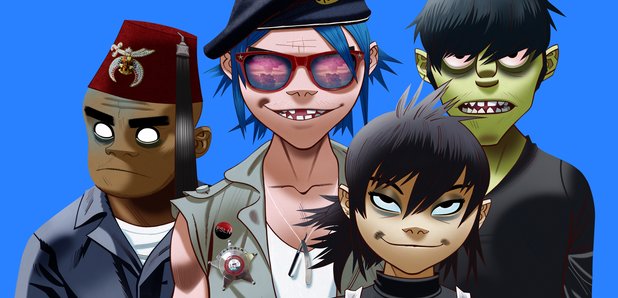 Jamie Hewlett says he and Damon Albarn thought "let's keep going" after the release of Humanz.
Jamie Hewlett - who created the virtual band alongside Damon Albarn - has confirmed the animated band are to drop their sixth studio album next year, just months after releasing Humanz.
The artist said: "We're working on another Gorillaz album that we're going to be releasing next year.
"So we're going straight into the album with no break. Usually we have a good five-year break between each album but we decided, 'You know what? Let's keep going' because there's ideas for a few more albums so we're going to go straight into that. That will be all of next year and probably the year beyond that."
But Jamie admitted after that, he and Damon will probably have a little break from Gorillaz - made up of virtual members 2-D, Murdoc Niccals, Russel Hobbs and Noodle.
He said: "By the end of 2019, we're probably gonna say, 'Let's have a little break.' Or we're gonna say, 'Let's keep going.' "
The comic book artist also has some different designs in mind ready for Gorillaz's new LP.
Speaking to German art book publisher Taschen, he added: "I'm inventing a new [visual] style for the next album, so that in itself is exciting for me, because you say, 'Alright, I've done that. How do I do it next time and how do I make it different?"
In September, Damon hinted the band could release another "spontaneous" album after their fourth record, The Fall, arrived with just five days of notice.
He said: "I really like the idea of making new music and playing it live almost simultaneously.
"It will be a more complete record than The Fall, but hopefully have that spontaneity."
After releasing fifth album Humanz in April, Gorillaz went on to issue a bonus track, Garage Place, in October.
The group released their debut self-titled album in 2001.