Gorillaz Confirmed for Open'er Festival 2018
24 October 2017, 17:19 | Updated: 24 October 2017, 17:43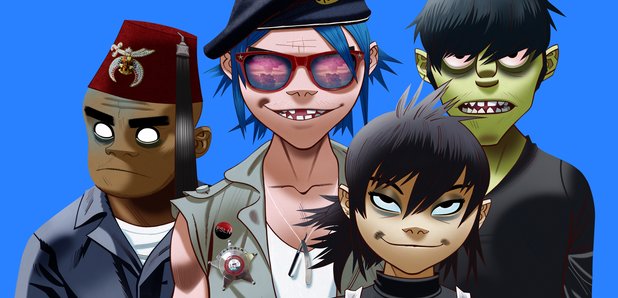 The animated outfit are set to play the Polish festival next year.
Gorillaz have become the first act to be confirmed for Open'er 2018.
The Feel Good Inc. outfit will headline the festival - which takes place on the North coast of Poland in Gdynia from 4-7 July - on the Friday night of the four day event.
YES! @gorillaz to headline Open'er Festival 2018! #opener2018 @MiastoGdynia #headliner pic.twitter.com/YmshLcF4MP

— Open'er Festival (@opener_festival) October 24, 2017
Meanwhile, Damon Albarn has hinted that the band may release a quickly-recorded follow-up to this year's Humanz LP.
The Blur man told Q magazine: "I really like the idea of making new music and playing it live almost simultaneously.
"It will be a more complete record than The Fall, but hopefully have that spontaneity."
Damon admitted his "dream" of seeing holograms of real people onstage for the Gorillaz shows is "close" but he wants to finish the group's upcoming UK tour, which kicks off in November, before they embark on a different set up.
He added: "We've been discussing ideas for a new kind of live show.
"My dream of being able to see holograms of real people onstage is close now. That was the idea at the beginning. We've been very patient and we don't have that long left."
Here's Radio X's Jack Saunders chatting to Murdoc and 2D during the launch of Humanz earlier this year.