George Ezra Reveals How His New Single Battles Anxiety
16 June 2017, 09:00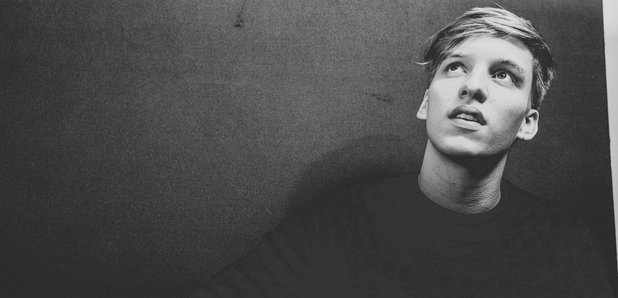 The singer-songwriter says Don't Matter Now is a message to himself to "chill out a bit".
George Ezra has been telling Radio X that the inspiration behind his new single has been trying to battle "little bouts of anxiety".
The new track, titled Don't Matter Now is released today (Friday 15 June) and is the first proper new material from the Hertford singer-songwriter since the single Barcelona in 2015, apart from a special track, Me & You, released last Christmas as part of the soundtrack to the animation We're Going On A Bear Hunt.
Chuffed to tell you all that my new single 'Don't Matter Now' is out on FRIDAY. Stay tuned x

June 12, 2017
Speaking to Radio X's Gordon Smart, Ezra recalled that the song was written at the tail end of 2015: "When I look back, the things we were worried about then seemed quite nominal now. It's a song that's made more sense to me as time has gone on.
"When I first wrote it, its was me writing a song for myself. It was me telling myself to chill out a bit.
"Actually over the last eighteen months, for the first time, I'd started having little bouts of anxiety.
"But then I started to play it to friends and it seemed that they kind of took something from it, which is nice. It's very surreal hearing the song played out to people."
Don't Matter Now is available to download now.
For more guests and music chat, subscribe to the Gordon Smart podcast