Franz Ferdinand Dispute Split Claims
1 September 2013, 21:15 | Updated: 2 September 2013, 00:06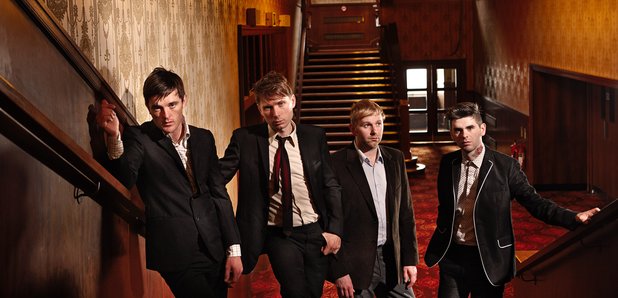 Alex Kapranos has told Radio X claims that the band were about to split before making new album Right Thoughts, Right Words, Right Action have been blown out of proportion.
"It was a positive record, I really enjoyed making it, it was a lot of fun," he told Radio X's Danielle Perry.

"It wasn't that sad an experience at all. Bob and I did meet up and talk about 'are we going to make a record or are we not?' but it was quite a quick decision. Once we'd made it, it was great fun to make [the record].

"I don't know, maybe it sounds like a more interesting story if it is made out to be a terrible chore, but it wasn't, it was actually a really great laugh."



The new record - their fourth - was released last week (August 26) and is the follow up to 2009's Tonight: Franz Ferdinand.

On the new record they've explored Turkish pop-rhythms and the idea that when universe begins to contract time might go backwards, thus putting a break up into reverse.

Alex admits a lot of the album's themes can be described as heartbreaking but funny.

"Life's like that isn't it? In your darkest moments," he said.

"I have been in a break up. Even though your going through this terrible moment you've probably still got the same sense of humour as that other person and you can often... in those darkest moments something might make you laugh or even in the funniest moments you could be touched by something a little darker.

"I like those conflicting emotions - I guess you'd call them bitter-sweet - because that's what our lives are."
Alex and Bob From Franz Ferdinand on the Radio X Evening Show