Alex Kapranos: "It blows my mind how many young people are Franz Ferdinand fans"
14 April 2014, 06:00 | Updated: 14 April 2014, 18:42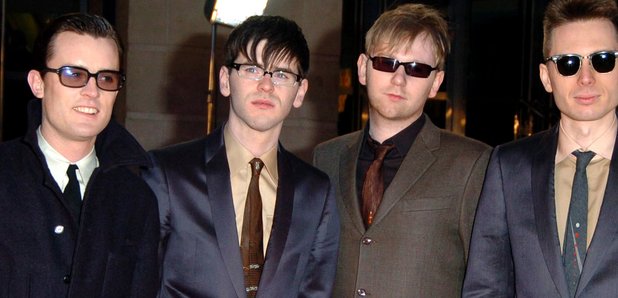 Alex Kapranos from Franz Ferdinand has told Radio X they're surprised to see their live audiences getting younger.
It's 10 years since their self-titled début album was released.
"The first half of the rows at a concert these days they all seem to be under nineteen years old, so there's people who are in that audience who were five years old when our first album came out," Alex told Radio X's Jim Gellatly.
"That blows my mind a wee bit, that's really touching. It's great."
Franz Ferdinand are playing T In The Park for the fifth time this Summer. The frontman revealed they nearly missed their first appearance in 2003.
"We'd got the gig at the last minute, we were driving up this big long dusty path that leads backstage," Alex explained.
"We got to the end and there was a security guard with an orange vest on who took one look at us and went 'I don't think you boys are supposed to be here', but we managed to convince him in the end."