Franz Ferdinand Admit Near Split
19 August 2013, 13:52 | Updated: 2 September 2013, 00:05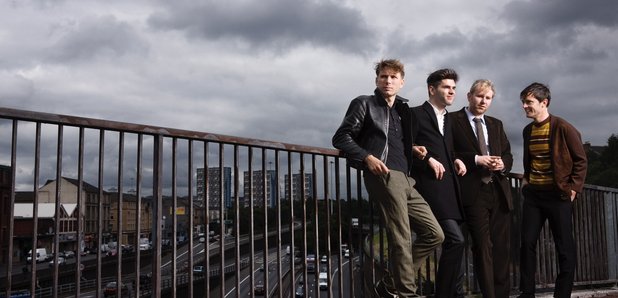 Franz Ferdinand's Alex Kapranos has admitted that he wanted the band to split up two years ago.
In an interview with The Observer the frontman said the band's gruelling schedule - with album releases, interviews, adverts, columns and many other things - nearly turned being a musician into the sort of job you don't want to be in.

"I wanted to split the band up, because in my head it felt like one of those jobs... the ones I had to jack in," he explained.

"I didn't like the routine and the obligations. And whether those obligations lay with my contemporaries, my peers, my record label, the fans, the audiences - or maybe myself - I felt... it was time to, erm, stop that."

Thankfully they didn't and will be releasing their fourth album Right Thoughts, Right Words, Right Action next week.

They're going to be playing the Electric Brixton tomorrow.