This Is What Taylor Hawkins Doesn't Like About EDM...
1 September 2017, 14:51 | Updated: 1 September 2017, 19:05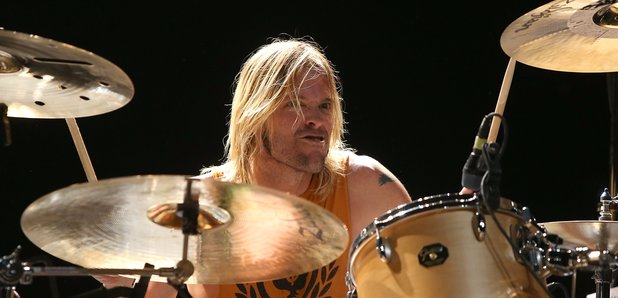 As Foo Fighters prepare to release their Concrete And Gold LP, their drummer has revealed what he finds most "depressing" about electronic music.
Taylor Hawkins has shared what he doesn't "love" about EDM and pop music.
Speaking Star2, the Foos drummer mused: "To me, the things I don't love about EDM and pop music is the lack of human feel.
"I get sad to think that the human feel of music is going to be gone from the mainstream and it's all just going to be sort of this clicking and popping of computers with auto-tuned vocals. To me, that sounds so depressing."
Watch the band perform My Hero live in Frome:
Hawkins and frontman Dave Grohl recently opened up about the suicide of grunge icon Chris Cornell and the Linkin Park frontman Chester Bennington, while stressing the importance of taking mental health seriously.
As News Hub reports, Grohl - who famously lost his best friend and Nirvana bandmate, Kurt Cobain, to suicide - said: "When it comes to someone like Chris Cornell or Chester - depression is a disease. Everybody goes through it their own way."
Hawkins reflected: "It doesn't matter what's in your bank account or how many hits are on your YouTube page, all that kind of crap all goes out the window if you're not feeling right".
The Learn To Fly sticksman added: "If it looks like someone is down - way down - check on them."
Chris Cornell was found dead on Wednesday 17 May after taking his own life in his hotel room. Tragically, his good friend Bennington then took his own life just 2 months later on 20 July-what would have been Cornell's 53rd birthday.
Listen to Chester Bennington's isolated Numb vocals:
Foo Fighters are preparing to release their Concrete And Gold album on 15 September, and have revealed contributors in Paul McCartney, Boys II Men and a top secret world-famous female pop star.
Find out everything you need to know about the album here: