WATCH: Couple Get Married At Foo Fighters' Gig
1 May 2018, 17:56 | Updated: 1 May 2018, 18:03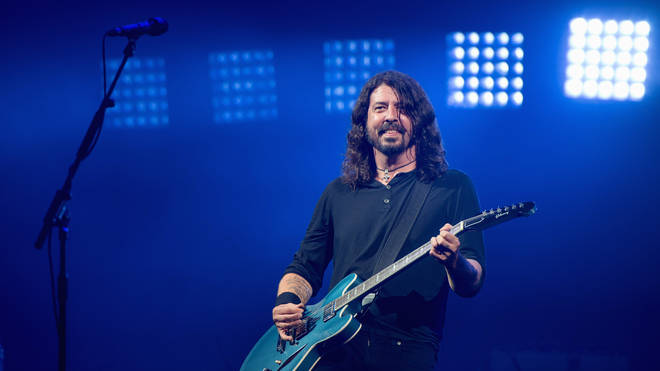 Watch the moment Dave Grohl and co unwittingly became this couple's wedding band.
A couple have appeared to have their wedding at a Foo Fighters gig at Starplex Pavilion in Texas last month,
Belinda Marie Ramos took to Twitter last month to share a post, which read: "Hey @foofighters big shout out for being the band at your wedding . Thanks a million to the staff at the starplex pavilion for helping our dreams come true" (sic).
Watch the moment it unfolded, which sees them tie the knot to the band's Everlong anthem:
While it's unclear if the marriage itself is legally binding, we're sure the couple will do it for real in the days to come.
Belinda and her beau's nuptials aren't the only magic moments being provided by the rocker's on tour.
Watch them invite John Travolta on stage and sing a snippet of the Grease hit You're The One That I Want:
See Dave Grohl and Taylor Hawkins sing Big Me to each other, while a fan plays on the drums: