Foo Fighters To Open Pop-Up Bar And Hotel
19 January 2018, 13:10 | Updated: 22 January 2018, 11:30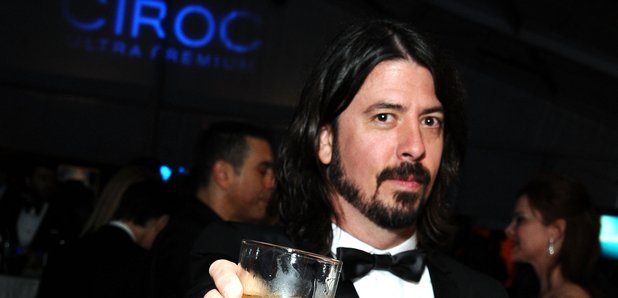 Find out more about the Foo Fighters Hotel and the Fooie Bar.
Foo Fighters are opening a pop-up bar and hotel in Australia.
Dave Grohl and co. are currently down under, and are set to play the nib Stadium in Perth this Saturday (20 January).
According to Tone Deaf, the rockers are making their stay count by opening a pop-up bar and hotel while they're there.
The Foo Fighters Hotel will take over the Hollywood Hotel on 24-27 January in Sydney, while The Fooie Bar will take over the Cherry Bar from 27-30 January in Melbourne.
And that's not all. The rockers have also joined forces with Young Henry's Brewery to release their very own craft beer called Foo Town.
AUSTRALIA... FANCY A PINT? ANNOUNCING #FOOFIGHTERSHOTEL #THEFOOIEBAR POP UP PUBS IN SYDNEY & MELBOURNE!
EXCL MERCH, PRIZES & LTD "FOO TOWN" BREW.
GET ALL THE INFO HERE: https://t.co/NlaqALvm1S pic.twitter.com/NAMTQCxSz7

— Foo Fighters (@foofighters) January 18, 2018
It's not the first time the Foos have dipped their toe in the drinks game.
Last year saw the band open a pop-up pub in London's Bethnal Green, to mark the release of their Concrete and Gold album.
The temporary watering-hole, which was open from 15-20 September boasted its own signage, Foo Fighters beer AND ye olde style paintings of the band.
See some of the best pics and videos from the pub here.
Meanwhile, Dave has recently opened up about the reason he stopped taking drugs.
Speaking to The Sydney Morning Herald, he revealed: "By the time I was 20, I just stopped doing that stuff because it didn't make me feel emotionally, mentally or physically healthy.
"I have a drink every now and again, sure, but if you want to weather a career like I've done, you can't do this shit half-assed. It's challenging and you have to try and keep your head – there's a lot going on around you all the time and with time you get better at keeping on top of it all."
Find out what Dave Grohl is whispering in Everlong:
Photo credit: Getty Images/Angela Weiss/Stringer