Westboro Baptist Church To Picket Foo Fighters Show
2 September 2011, 15:06 | Updated: 21 August 2013, 13:01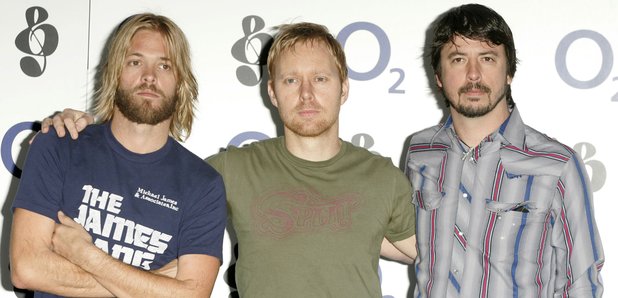 The notorious fundamentalist group are targeting Big Dave
The Westboro Baptist Church are set to picket a Foo Fighters gig in the US later this month. The fundamentalist Christian group are notorious for their extreme opposition to homosexuality, other religions, Barack Obama and even entire countries such as Italy and have set their sights on Big Dave's show in Kansas City on September 16.
They have previously protested at Lady Gaga shows, plus funerals for American soldiers, Michael Jackson and legendary guitarist Ronnie James Dio, claiming that all of the above are sinners. They're probably best known for their catchy slogan "God Hates Fags".
The group say: "The entertainment industry is a microcosm of the people in this doomed nation - hard-hearted, hell-bound, and hedonistic. These people have a platform and should be using it to encourage obedience to God; instead they teach every person who will listen all things contrary to him: fornication, adultery, idolatry, fags."
So there you go. We're all doomed, people. Luckily, there are some people who don't take this sort of thing seriously - take a look at these daft counter-protests:
http://www.buzzfeed.com/mjs538/the-3o-best-anti-westboro-baptist-church-protest-s