LISTEN: Foo Fighters: "We want fans to tell us where to play"
14 November 2014, 09:00 | Updated: 14 November 2014, 13:52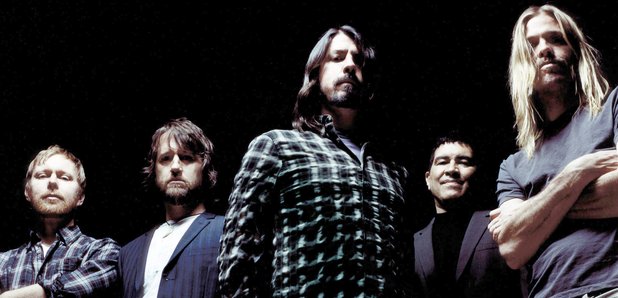 Dave Grohl has confirmed to Radio X Breakfast that they're working on a plan that would let their fans crowdfund future gigs.
The news comes after the Foos agreed to play a gig in the US state of Virginia that had been set up by fans desperate to see the band.

The show was a huge hit, and now Grohl has told Radio X Breakfast Show host Jon Holmes that he'd be up for more - including UK shows.

"We hadn't been [to Virginia] since 1998. So these four people put this campaign together to bring us back and they said: we're going to sell 1500 tickets. If we sell all these tickets we're going to get the Foo Fighters to come.

"We heard about it so we kind of nudged them and encouraged them and they did it," he said. "It was amazing, we played for three hours and it was so much fun!"

A fund to bring the band to Cornwall [http://www.crowdfunder.co.uk/foofighters] has already passed its £150,000 target, and more seem sure to follow.

"Right after we played in Virginia, another one popped up somewhere else and then another one popped up somewhere else and then another one. The great thing is there's no disconnect between the fans and the band."

But Grohl wants fans to stay calm, promising he's working on a system to manage all the requests.

"I think I've found a way…so that there will be a time when we can cut out the middle man and let the people decide where the Foo Fighters should play a show.

"Not all the time, but sometimes."

Organisers of the Cornwall campaign say they're in negotiations with the Foo Fighters' management and will update backers on a concert date early in 2015.