"I Sound Like A Girl": Watch As Dave Grohl Listens To His First Song In Horror
31 January 2017, 10:09 | Updated: 23 February 2017, 14:32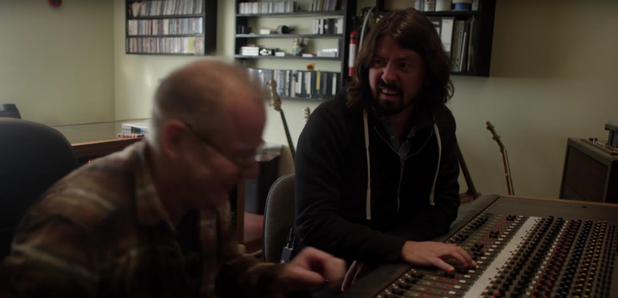 See the Foo Fighters frontman listen to his Gods Look Down track, which he recorded back in 1990.
Dave Grohl is responsible for some of rock's most memorable hits, which he's no doubt very proud of.
But 27 years ago, he recorded one of his first songs, and new footage sees Foo Fighters frontman cast a judgmental ear over it.
The new outtake from the band's 2014 Sonic Highway's series sees Dave and Foos producer Barrett look back on a version of Gods Look Down-which Grohl recorded in the Summer of 1990.
Watch the video below:
Grohl seems pretty tickled to hear himself back all those years ago, saying: "I sound like a girl," and "I don't think my balls had dropped yet."
The song, which originally he wrote back in 1989 for his previous hardcore band Scream, eventually appeared on their 1993 Fumble album- when the drummer had already joined Nirvana.
It's fair to say that Dave made the right decision to join his new band, but this track is still pretty awesome either way.
Photo: YouTube/Laundry Room Studio