WATCH: Dave Grohl And Animal From The Muppets Have The Drum Battle Of The Century
1 December 2015, 16:36 | Updated: 1 December 2015, 17:25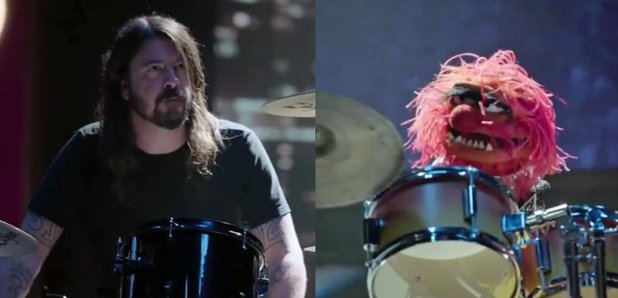 One of the most exciting, vicious and talked about drummers in the world has finally... battled Dave Grohl.
Ladies and gentlemen, a true clash of titans has taken place. Foo Fighters' Dave Grohl has had the drum battle to end all drum battles - with Animal from The Muppets. But who was victorious?
The former Nirvana sticksman or the Bucket Banger for Dr. Teeth And The Electric Mayhem?
The fight took place on ABC's new Muppets show and, I think we can all agree, the outcome is too close to call.
You can watch the video below.
Today, history has been made.
Foo Fighters recently released a brand new E.P, entitled Saint Celia, which they dedicated to the people of Paris following the terrorist attacks last month
You can listen to the title track below.