Taylor Hawkins: I expect Foo Fighters to return to the UK in 2014
15 May 2014, 14:30 | Updated: 15 May 2014, 16:49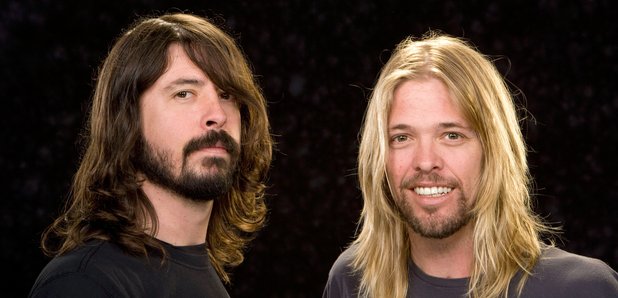 Taylor Hawkins has told Radio X he expects Foo Fighters to play live in the UK before the end of the year.
Speaking to Radio X's Sunta Templeton from New Orleans, the drummer let slip that he was there working on new material with the band.

"I would certainly think that we are going to be there at some point before this year is over," he said when asked about potential live shows in the UK.

Hawkins also admitted that the new Foo Fighters album sounds great.

"The first song that we recorded was another one of those "first-takers" and it's a long song," he told Sunta. "You know, we're definitely expanding."

"We're playing really good and we're kind of going for it. So hopefully, it's going to be as great as I think it's going to be.

"We're really into it, we're working hard on it and Dave is going about a trillion miles an hour just conceptualising."

Taylor Hawkins' own band The Birds of Satan released their début record last month.
It comes as Foo Fighters have confirmed that their eighth album will be out this autumn and will be accompanied by a television series documenting the making of the record.
The album is being created across eight cities - Taylor confirmed to Radio X that New Orleans is one of them ahead of the announcement. Chicago, Austin, Nashville, Los Angeles, Seattle, Washington, DC and New York are the others. The band are basing themselves at legendary studios in each location.
One song was recorded in each city, every song features local legends sitting in and Dave Grohl is holding off on putting down lyrics until the last day of each session, so as to be inspired by the experiences, interviews and personalities that became part of the process.
The HBO series is being directed by the Foo Fighters frontman.