Taylor Hawkins Absolutely Hates This Foo Fighters Song...
27 January 2017, 10:30 | Updated: 23 February 2017, 14:32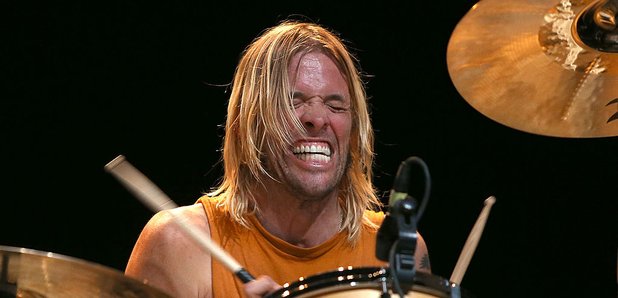 The drummer has revealed which song he wishes they hadn't recorded.
In this week's issue of Kerrang, the drummer was asked which song he wished he hadn't recorded, to which he replied: "The One".
"I've always hated this song," explained the sticksman. "I hate the way it sounds, the production of it; it was a total cop out.
"We were really trying to finish One By One (their fourth album). I liked the messed-up ugliness of that record, but we got asked by Tom hanks' son Colin Hanks to do the song for this movie called Orange County."
He concluded: "Dave wrote it, I wasn't crazy about it. It was straight-up pop- and there's nothing wrong with that - but we were still trying to figure out how to be the Foo Fighters."
However, when asked which Foos' song he'd like to be remembered for, he revealed: Aurora.
Watch the video for The One below:
Last year Hawkins was able to take the reigns by realising his debut solo album, KOTA.
The video for the lead single sees Hawkins up to his old tricks, dressing up in a spoof-like 80s hair metal video, complete with soft focus camera shots, dry ice, retro video effects and air grabs galore.
Watch Range Rover Bitch here: