Foo Fighters To Play Secret London Show This Week?
23 February 2011, 15:26 | Updated: 21 August 2013, 13:11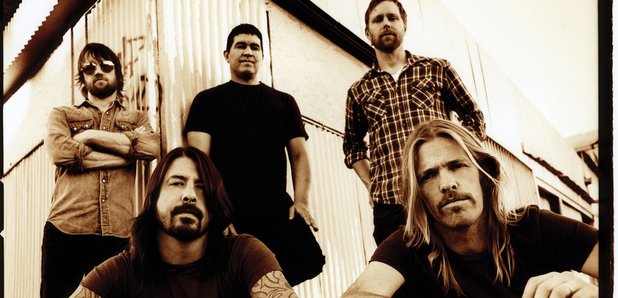 Hot gossip indicates a low-key date as Grohl hits town...
It's been heavily rumoured that Foo Fighters are to play a "secret" show in London this week around their Wembley Arena appearance.
Radio X has learned that the band, who hit town yesterday to attend a screening of their new documentary, have pencilled in a date at a tiny venue in the capital.
The most likely location, according to the gossip, is Dingwalls in North London and there's much speculation as to whether the band will play on Thursday ahead of their arena show, or after on the Saturday.
The Foos have already aired their new album 'Wasting Light' in a number of secret shows in the California area. Grohl's men also have history with Dingwalls – they played the tiny Camden venue in 2007 around the release of 'Echoes, Silence, Patience And Grace'.