WATCH: Remember When This 8-Year-Old Sung On Stage With Dave Grohl?
4 March 2017, 15:00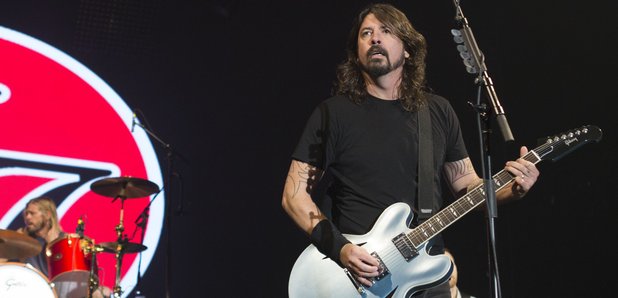 Now that Foo Fighters are back in action, can we expect more heart-warming scenes like this?
It was lovely to see Foo Fighters back in action again last weekend - the band played a surprise show at a tiny venue in Frome, Somerset to announce that they'd be headlining Glastonbury this year.
The band haven't played in over a year, so let's cast our minds back to the last Foos tour uin 2015, before Grohl came a cropper in Sweden that June and busted his leg.
An eight-year-old boy had an unforgettable experience at the band's show at the Emirates Stadium in Manchester on 27 May, when he was invited onto the stage to sing with frontman Dave Grohl.
Grohl had noticed that the boy had committed all the band's lyrics to memory and was dutifully singing along throughout the entire concert.
The duo's rendition of Times Like These was a great moment. Nice to have you back in action, Dave!
Video: YouTube/Darren Chadderton via Storyful