New App Lets Fans Play With Foo Fighters' Taylor Hawkins
28 May 2015, 14:30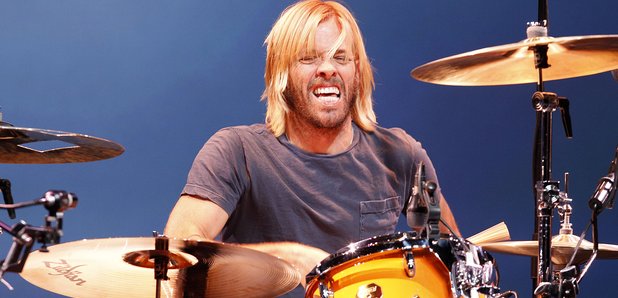 A music recording app will allow fans to record tracks with members of Foo Fighters and Roxy Music.
An app called WholeWorldBand will allow amateur musicians to record with members of the Foo Fighters and Roxy Music.

The app sees users buy tokens priced from around £1-£15 that will let them purchase tracks recorded by musicians, ranging from homemade demos to a drum track laid down by Taylor Hawkins.

In his video tutorial, Taylor Hawkins tells fans: "I was kinda imagining some sort of song in there, but I want you guys to be creative and think of your own thing." Users at home can then add vocals, guitar and other instruments to his basic drum track.

Roxy Music guitarist Phil Manzanera is another professional who's uploaded a track to the system for fans to work with. Ronnie Wood of the Rolling Stones is another artist who's put his tracks on WholeWorldBand for fans.