Krist Novoselic reunites With Dave Grohl
29 October 2010, 11:00 | Updated: 27 August 2013, 17:45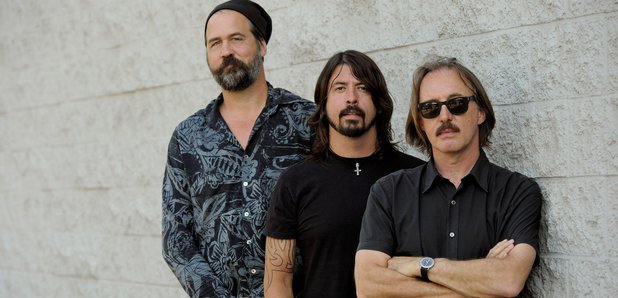 The Nirvana bassist has contributed to the new Foos record.
Speaking to Radio X about the next Foos album Dave Grohl revealed that the former Nirvana bassist has been in the studio.
Grohl told Radio X's Steve Harris that Novoselic features on a track called 'I Should Have Known' on which he plays bass and "this crazy creepy accordion."
Novoselic isn't the only Nirvana veteran to appear on the new release - the record is being produced by 'Nevermind' producer Butch Vig who Grohl last worked with around two decades ago:
"He has made some amazing records and Butch is very Yoda like. I don't know how he does it but he makes your song sound fifty times huger than it's ever sounded. We've got seven songs done, we've have about five more. In about a month we'll be done with it."
The follow up to 2007's 'Echoes, Silence, Patience and Grace' is due out next year.
The Foo Fighters have also announced two massive outdoor shows next summer. The band will play the Milton Keynes Bowl on Saturday 2 July and Sunday 3 July.
Support is coming from Biffy Clyro on both dates, Death Cab For Cutie and Tame Impala on July 2, and Jimmy Eat World and The Hot Rats on July 3.
You can listen to the full interview with Dave Grohl on Steve Harris' page.
O2 customers can get Priority Tickets to see them from 9am on Wednesday 3 November - text Foo to 2020 for details.