Foo Fighters, Kings of Leon Among Massive Names For Political Activism Project
2 May 2013, 12:13 | Updated: 19 August 2013, 14:40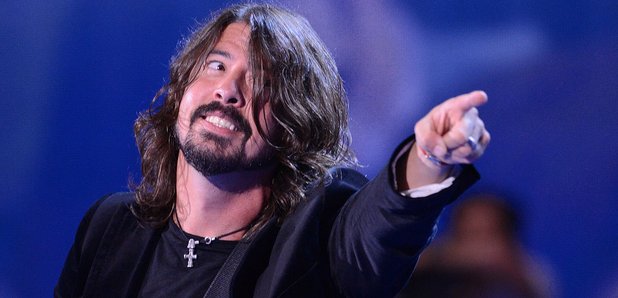 Some of the biggest names in music - including Kings of Leon, Foo Fighters, Soundgarden, Jay Z and Soundgarden - have all signed up to a new scheme where fans can get free gig tickets in exchange for work towards ending extreme poverty.
It's as part of the Global Citizens project which is 'a tool to amplify and unite a generation's call for justice. It's a place for you to learn, and act, to bring an end to extreme poverty.'
People who sign up can earn points by watching and sharing videos about extreme poverty, signing petitions, buying fairtrade products and writing to their political representatives about issues surrounding extreme poverty.
These points can then be exchanged for rewards like gig tickets to see bands who have signed up to support the movement.
Pearl Jam's manager Kelly Curtis is among those behind the project - which hopes to modernise and incentivise activism.
The list of acts who have signed up so far:
Alabama Shakes
Animal Collective
Beirut
Tony Bennett
Dierks Bentley
Beyoncé
Black Sabbath
Bruce Springsteen
CANT
Brandi Carlile
Chvrches
Crystal Castles
Depeche Mode
The Disco Biscuits
Dixie Chicks
Drive-By Truckers
Fareoh
Fleet Foxes
Foo Fighters
Michael Franti and Spearhead
Gotye
Grizzly Bear
Heart
Bruce Hornsby
Jay-Z,
JBM
Jim James (My Morning Jacket)
The Joy Formidable
Kaiser Chiefs
Ke$ha
Angelique Kidjo
Kings Of Leon
Sondre Lerche
Linkin Park
Los Lobos
Taj Mahal
Vusi Mahlasela
Bruno Mars
John Mayer
Tim McGraw
Menomena
My Morning Jacket
Nine Inch Nails
No Doubt
One Direction
Ozomatli
Ozzy Osbourne
Pearl Jam, Portugal
The Man
Grace Potter and the Nocturnals
Edward Sharpe and the Magnetic Zeros
Slightly Stoopid
Soundgarden
the String Cheese Incident
Temper Trap
Usher
The Vaccines
The War on Drugs
Kanye West
Neil Young
Find out more at http://www.globalcitizen.org/tickets