Foo Fighters Joined By Special Guests
4 July 2011, 08:25 | Updated: 21 August 2013, 13:51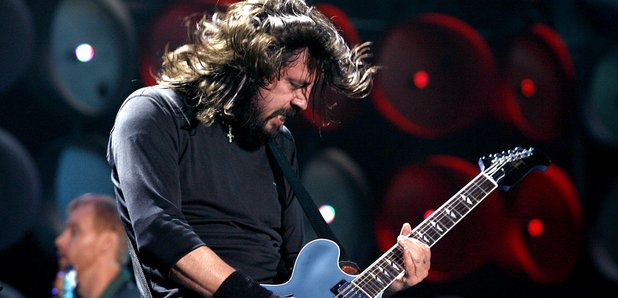 Their Milton Keynes show is a star-studded affair...
Foo Fighters were joined by an array of superstar special guests at their Milton Keynes Bowl show on Saturday (July 2).
Queen drummer Roger Taylor took over the drum stool for 'Cold Day In The Sun', while Alice Cooper joined the Foos for encores of two of his classic hits - 'School's Out' and 'Eighteen'.
Meanwhile, Bob Mould of legendary hardcore punk band Husker Du, joined the band on vocals for 'Dear Rosemary', reprising his guest slot from the album Wasting Light.