WATCH: Foo Fighters Invite Fan On Stage To Sing Tom Sawyer By Rush
14 August 2015, 17:14 | Updated: 14 August 2015, 17:27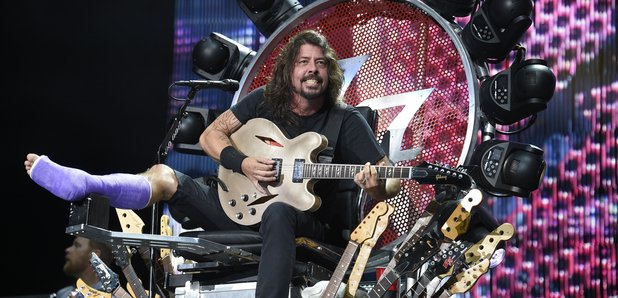 And, to everyone's surprise, the guy nails it.
Foo Fighters pulled a fan up onto stage to sing Rush's Tom Sawyer. The cover took place at the Foo's show in Edmonton, U.S.
"Nobody knows all the words to Tom Sawyer" Grohl joked with the audience, "you don't go into a karaoke bar and someone sings Tom Sawyer." After an audience member claimed he could, Dave invited him on stage. The man, named Brian, was as good as his word and absolutely smashed the performance.
You can watch the video below.
At the end of the song, Dave Grohl said "I don't even know how to follow that." Foo Fighters have brought several fans on stage in the last few weeks, including an eight year old to sing Times Like These.
Foo Fighters will play London's Milton's Keynes Bowl in early September.