Foo Fighters Hit Back At Protesters
19 September 2011, 12:38 | Updated: 21 August 2013, 13:48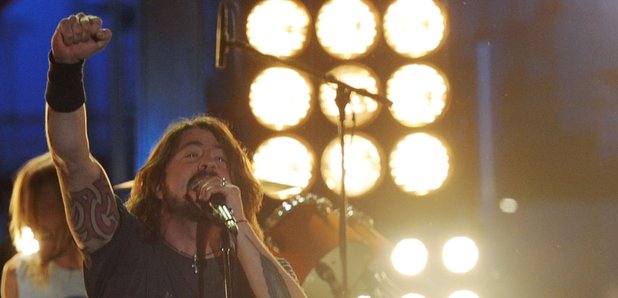 Grohl and co take on Westboro Baptist Church - video here!
Foo Fighters hit back at Fundamentalist Christians the Westboro Baptist Church after the group planned to picket Grohl and co's Kansas City show on Friday (September 16). The Church claims that the Foo Fighters' music encourages "fornication, adultery, idolatry... fags."
Well, the Foos decided to hit back. They dressed as comedy rednecks, jumped on the back of a flatbed truck which pulled up outside the venue and started to serenade the picket line with a ditty called Keep It Clean, which included the immortal line: "I think I'm in the mood for some hot man-muffins."
As the protesters looked on bemused, Grohl declared: "God bless America! Land of the free, home of the brave. I don't care if you're black or white or purple or green, whether you're Pennsylvanian or Transylvanian, Lady Gaga or Lady Antebellum... It takes all kinds!"
Watch the incident here:
The Foos' REAL new single Arlandria is out now.