Here's Why We Think Foo Fighters Are Playing Glastonbury 2017...
7 November 2016, 19:44 | Updated: 7 November 2016, 19:46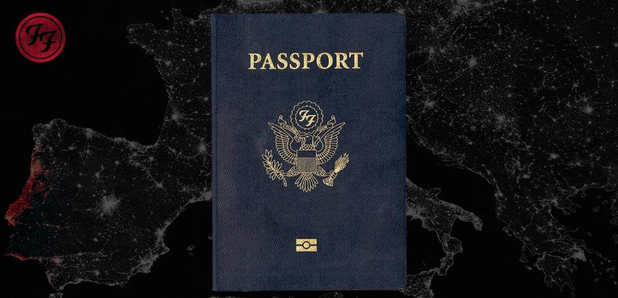 We examine the evidence that the Learn To Fly band will land in Worthy Farm next year.
Foo Fighters had their European fans excited over the weekend, posting a map of Europe on social media, before announcing their first headline festival slot of 2017.
November 6, 2016
But here's why we think the Everlong rockers are almost DEFINITELY destined for Glastonbury next year. Examine the evidence we have so far...
They've already confirmed NOS Alive Festival
The band kicked off their announcements by becoming the first act to be confirmed for Portugal's NOS Alive 2017. With the band topping the bill on Friday 7 July, there's a plenty of time to recover from a Sunday night Glasto slot on 25 June.
. @foofighters are headlining the NOS stage - Friday, July 7th.
Os Foo Fighters tocam no Palco NOS na sexta-feira, dia 7 de julho. pic.twitter.com/K6IJpabyTQ

— NOS Alive (@NOS_Alive) November 7, 2016
They've launched a virtual passport
After announcing NOS Alive, the band shared a virtual passport on their social media. Their official website also allows you to turn over its first page and reveal a NOS Alive stamp, meaning more festivals, more locations and more visa stamps are on the cards.
See it here: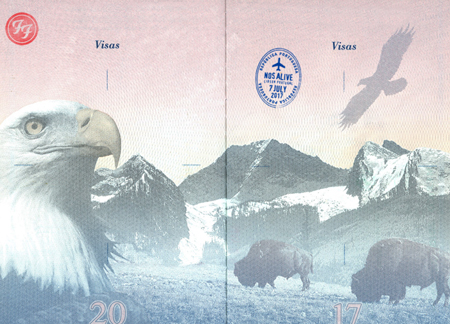 They cancelled their Glastonbury 2015 headline slot when Grohl broke his leg:
The band were all set to play Friday night of Glastonbury 2015, when Dave Grohl broke his leg on stage in Sweden. While the Foos played a Milton Keynes show to make up for their previously cancelled UK dates, Glastonbury is still yet to be rescheduled. Grohl joked in an announcement on their official website at the time: "Kanye…..Imma let you have this one…" alluding to the rapper 's famous VMAs speech and the fact he was due to play on the Saturday night. When you consider the fact the Foos visited the Italian city of Cesena because of the Rockin' 1000's video, it's fair to assume that making good on their Glastonbury plans are one of their top priorities when it comes to Europe this year.
Re-live the moment Grohl broke his leg, but carried on like a legend here:
Glasto will have a fallow year in 2018:
With the festival already taking a break in 2018, the Foos would have to wait FOUR YEARS after their cancelled slot if they didn't play in 2017. Considering the fact they've already taken a hiatus, and drummer Taylor Hawkins has just announced a solo record, it would be ludicrous for them to wait until 2019 to play Glasto.
We mean... there's letting the grass recover, and there's just letting the grass grow under your feet.
Emily Eavis has said the headliners are already booked for 2017...
... and they're definitely NOT The Stone Roses or Daft Punk. Speaking to NME, she teased: "We're quite far down the line. It's looking so good. We're certainly all there with all of our headliners across all stages."
While she said that The Stone Roses rumours and Daft Punk rumours are "not true," she's said absolutely nothing about the Foos, adding: "other rumours can roll and that's fine".

Come on guys... You do the maths!