Foo Fighters To Headline BottleRock Napa Valley Festival 2017
3 January 2017, 16:13 | Updated: 3 January 2017, 16:16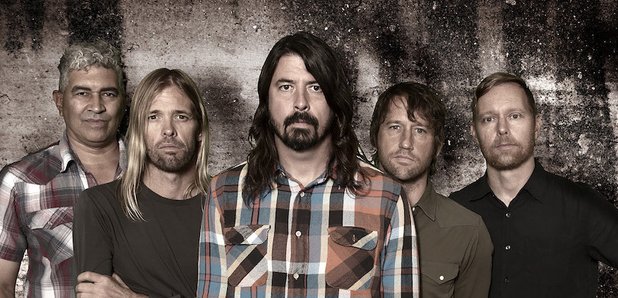 The Learn To Fly rockers have confirmed a headline slot at the California festival.
Foo Fighters have announced a headline slot at BottleRock Napa Valley Festival 2017.
After teasing fans on Twitter, the Everlong rockers have confirmed they'll headline the festival, which takes place in California between May 26th - 28th this year. Maroon 5 and Tom Petty are also on the bill.
January 2, 2017
The news follows a huge calendar of European dates announced by the band, including headline slots at the likes of Iceland's Secret Solstice festival, Portugal's NOS Alive, and Poland's Open',er festival.
The mammoth string of gigs still leave a convenient space for Glastonbury 2017, which takes place from 21-25 June this year.
However, after being asked by NME if they were booked for the Somerset festival, Foos drummer Taylor Hawkins explained why he'd probably the last member of the band to be told.
"Not yet man but I'm always the last to know." Hawkins teased. "I have a big mouth so they don't tell me anything. That's a rule in Foo Fighters; 'don't tell Taylor, he'll tell everybody'."
Find out why we think the band are almost certain to headline the Somerset festival here.