Foo Fighters Join Artists For Planned Parenthood Compilation
11 April 2017, 10:49 | Updated: 11 April 2017, 18:54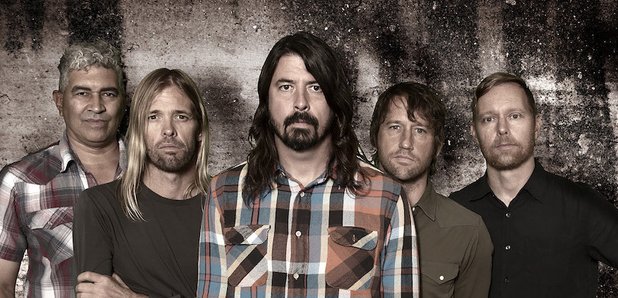 The likes of Chvrches, St. Vincent and The National will feature on special 7" singles in support of the organisation.
Foo Fighters have joined a list of artists who will release special 7" singles in support of Planned Parenthood.
The series of vinyl singles, named 7" For Planned Parenthood will feature a variety of artists, musicians, writers and comedians and will be released in batches, before being sold as part of a boxset.
The not-for-profit organisation, which provides reproductive health care in the United States, wrote in a post on their special Facebook page: "Lawmakers with extreme views are working hard to shut down Planned Parenthood. If they succeed, millions of Americans will lose access to basic health services, including STD testing and treatment, birth control, and life-saving cancer screenings."
See their full post here:
They continue: "7-inches for Planned Parenthood is a response to this threat. This curated series of 7-inch vinyl records is being made by a group of people who believe that access to health care is a public good that should be fiercely protected. Do we know there's a joke in the name? We do. We hope the title evokes the rich history of 7-inch vinyl records as a medium for protest music and resistance."
The compilation will include the likes of St. Vincent, Chvrches, Zach Galifianakis, Björk, Bon Iver, Margaret Atwood, Mary J. Blige, the National's Matt Berninger and Bryce Dessner, Elliott Smith, Common, Feist and more.