A Foo Fighters Fan Is Trying To Raise £24K To Buy Dave Grohl...
6 May 2016, 11:26 | Updated: 6 May 2016, 17:40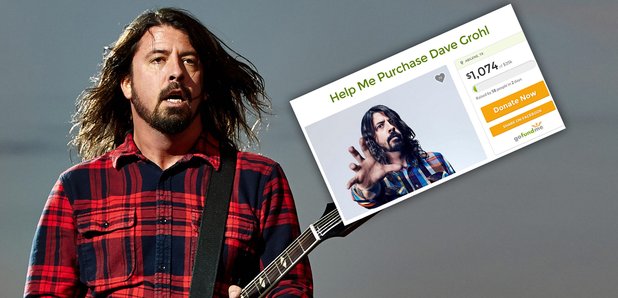 Watch the Texas-based DJ explain why he wants to "purchase" the nicest man in rock.
A Foo Fighters mega-fan loves Dave Grohl so much, he decided he wanted to buy him outright... for approximately £24,000.
Frank Pain - a Rock 108 DJ from from Abilene, Texas - created a Go Fund Me page looking for $35,000 to "help (him) purchase" the Foo's frontman, and it looks like he's already raised $1,000 so far.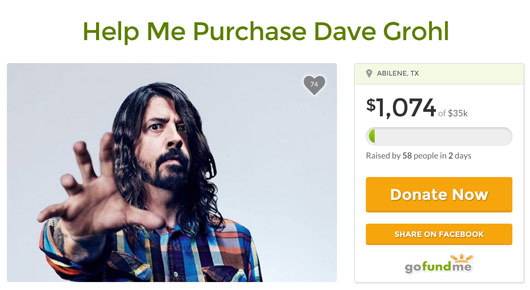 Picture: GoFundMe.com
Thankfully, Pain knows how ridiculous his whole campaign is, and admitted: "I did this as a joke - merely to distract everyone from all the divisiveness that's rampant on social media".
Even better, he's decided to do as "Dave Grohl would do" and donate all proceeds to Autism charity, Autism Speaks.
He's also asked for people to pass this around, in the hopes of getthing a cheeky shoutout from the man himself... because why not?
Watch his video below: