Foo Fighters confirm second series of Sonic Highways
9 June 2015, 11:23 | Updated: 9 June 2015, 11:44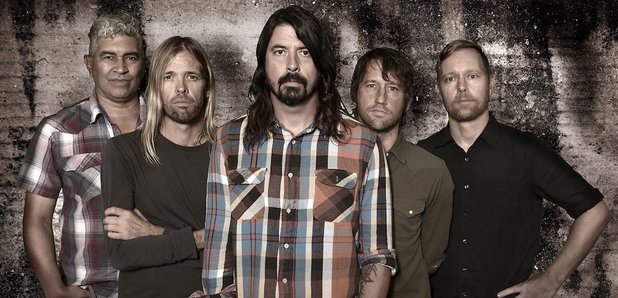 Dave Grohl has also suggested that the next set of shows may be set in the UK. The first series saw the Foos travelling around the US, recording in different cities after savouring the local colour and music.
Big Dave told the NME: "The great thing about the idea, the concept of the project, is that it can be anywhere because every city has some sort of musical history, but I don't know. Of all places in the world England and the UK just seems like it would be shooting fish in a barrel. There's just so fucking much here."

Speaking to Rolling Stone back in March, Grohl said: "If we went to somewhere like Abbey Road it'd be fun to interview someone like Paul McCartney or George Martin, that'd be kind of cool...or you could go to Manchester and interview the Happy Mondays."

However, when Radio X put the suggestion to Paul McCartney, he replied: "I wish I had the time. There's so much history in something like Abbey Road - forget it! It goes right back, way back before us.

"I'm doing a lot of stuff and I love it - but I've also got a life beyond work, so I probably wouldn't have time. But it's a good idea!"

Grohl told Radio X last year: "If you think about Birmingham, everyone's like 'Oh, it's an industrial city' and then you get Black Sabbath. I don't know if Black Sabbath could have come from anywhere else."
WATCH: FOO FIGHTERS TALK SONIC HIGHWAYS WITH Radio X