What That Foo Fighters 6pm Announcement Was ACTUALLY About...
22 February 2017, 15:57 | Updated: 23 February 2017, 14:32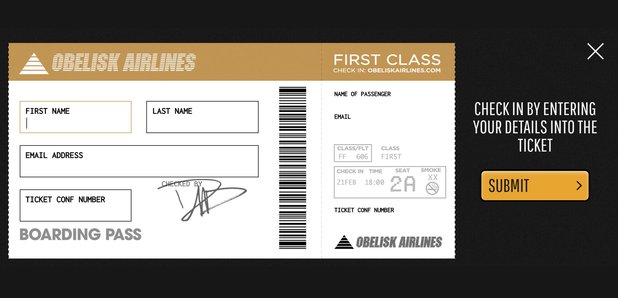 Fans who received a boarding pass from the band were able to check in on their website from 6pm.
Foo Fighters fans were sent into a frenzy last night (21 February), after it was thought they'd be confirming a headline set at Glastonbury this year.
It all started this weekend, when the rockers sent mysterious "Obelisk airlines" boarding passes to fans, which included yesterday's date (21 February 2017), with a check-in time of 18:00.
Anyone else get a special delivery from @foofighters today?? #glastonbury2017 pic.twitter.com/u2N7QqKK2c

— RachMcP (@RachMcP72) February 18, 2017
With two of three headliners still to be announced at Glastonbury festival, we all assumed that 6pm would see the Foos announcement finally dropped.
So, when it failed to happen, it's fair to say fans we're pretty peeved about it. See some of their best reactions here.
However, if you head to Foo Fighters' official website, where they've set up a digital departure board, it seems the 18:00 check-in was literally just a prompt for fans with a boarding pass to register their details.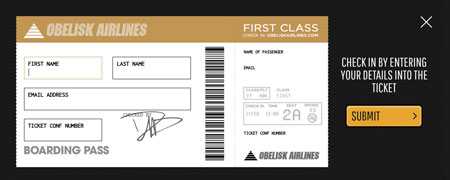 Whatever the announcement is, we know now it's most likely to only include the lucky few who were sent boarding passes. Or, at the very least, they'll be the first to know.
Though one fan claims he's already been let in on the big secret, he's not sharing it with us anytime soon.
Waking up to find I had a DM from @foofighters at 02:00 on the dot (18:00 LA time) is pretty damn cool. #goldenticket

— Andy McPherson (@fergmac1970) February 22, 2017
Other rumours suggest Foo Fighters left LAX airport last night at 6pm, where they are heading to the BRIT Awards for a performance before announcing Glastonbury. But it all seems a little good to be true.
Are @foofighters on their way to a special guest slot at the @BRITs tonight? pic.twitter.com/xTvGmPckn7

— FooFightersUK .com (@foofamilyuk) February 22, 2017
Either way, Foo Fighters have created a new Twitter account with the Obelisk Airlines handle, so we'll be watching that like a hawk to find out!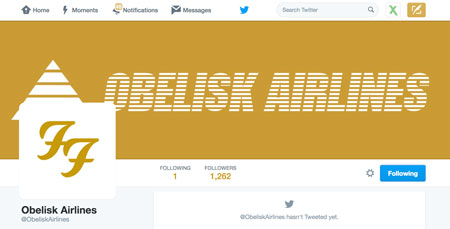 Watch this space everyone.