Dave Grohl Writes Letter To Cornwall Council Over Sound Restrictions
23 March 2016, 16:54 | Updated: 23 March 2016, 18:16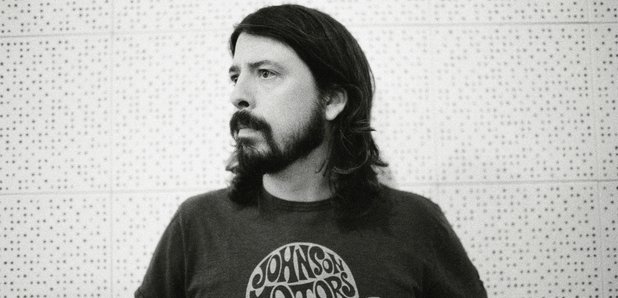 The Foo Fighters frontman wrote the letter on behalf of local band, Black Leaves Of Envy.
Dave Grohl has written a letter to Cornwall Council asking them to reconsider the volume restrictions put on private rehearsal space.
The Foo Fighters frontman wrote the signed letter on behalf of Black Leaves Of Envy - a "local music group" who live in the coastal county - and posted a copy of it on Facebook and Twitter.
Grohl wrote: "It has been brought to my attention that the band is having difficulty functioning within the current noise restrictions placed upon them by Cornwall Council, a maximum of 30-40 decibels (approximately the level of a dishwasher at 15 metres distance)."
The Foos helmsman continued: "Like many musicians, I started in my garage neighbourhood. Together with my friends, my adolescent years were made better by playing music with others."
The former Nirvana drummer added: "For musicians that lack the resources to rehearse in professional facilities, a garage or basement is the only place they have to develop their talent and passion."
See his post and read the full letter below:
Learn how you can help the Cornwall campaign & to sound proof yr practice space: https://t.co/y2rJaVhr8R @BLOENVY pic.twitter.com/q1ysHphCap

— Foo Fighters (@foofighters) March 23, 2016
Meanwhile, the producer of Nirvana's Nevermind album, Butch Vig, has suggested the Everlong singer may be working on solo material.
When asked by The Daily Beast if Grohl was going solo he replied: "I just met with Dave and he's been writing some songs, but there are no plans for more Foos."
However, the band recently dispelled any rumours of a split with a hilarious spoof break-up video.
Watch it below: