Dave Grohl Is Apparently Working On A New Album...
20 September 2016, 11:51 | Updated: 20 September 2016, 11:54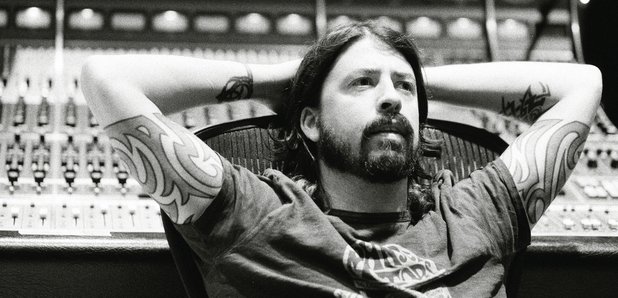 According to a fan and fellow musician, the Foo Fighters frontman has a new record in the pipeline.
Dave Grohl is reportedly working on new material.
According to Damien Curry - a musician who recently met the Foo Fighters frontman - a new record from the nicest guy in rock is very much on the cards.
Posting a snap of himself with the rocker, Curry wrote: "Not a bad way to start the day. I don't ever really care too much for "famous" musicians, but my close friends know how gangster I am about Nirvana and this guy! #DaveGrohl Talked about our kids, his new record, producing...man...what a kool kat. The 12 year old in me just lost his shit."
See his Instagram photo below:
It's unclear whether Dave Grohl was referring to a solo record or new Foo Fighters music, so fans will have to watch this space.
One thing that's for certain, however, is that the Foo Fighters aren't splitting up any time soon, after releasing a spoof split video which confirmed they weren't going anywhere.
Watch it again here:
It doesn't stop Grohl having his fingers in many pies, though.
The former Nirvana drummer has also given his mother a helping hand, by writing the foreword for her upcoming book on being a rock star parent.
Virginia Hanlon Grohl's upcoming release, From Cradle to Stage: Stories from the Mothers Who Rocked and Raised Rock Stars, sees her compile testimonies from the mothers of some of the biggest names in music.
The book - which is released in April next year - features interviews with the mothers of Haim, Dr Dre, R.E.M's Michael Stipe, the late Amy Winehouse, and more.