WATCH: Dave Grohl Pays Tribute To Bowie, Rickman With Beatles Track At The Oscars 2016
29 February 2016, 11:22 | Updated: 29 February 2016, 11:42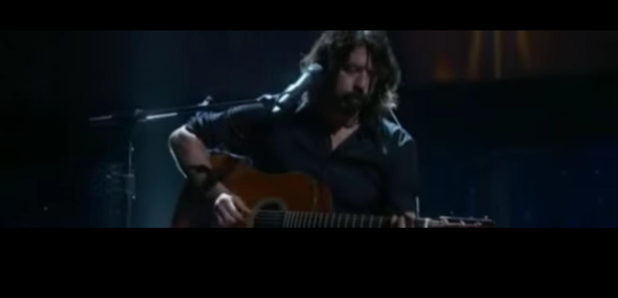 The Foo Fighters frontman gave a touching performance of Blackbird for those who had passed away in the film and entertainment industry.
Dave Grohl paid tribute to those who had passed away over the last 12 months at the Oscars last night (Sunday 28 February).
The Foo Fighters frontman performed an rendition of The Beatles track, Blackbird, to commemorate those across the industry who had lost their lives.
As Grohl played, the likes of David Bowie, Alan Rickman and Christopher Lee flashed onto the screen, with Leonard Nimoy's poignant quote as Dr. Spock,"I have been - and always shall be - your friend," ending the performance.
Watch the touching tribute below: