Dave Grohl Is Set For Monster Drum-Off...
18 November 2015, 11:00 | Updated: 21 November 2015, 09:32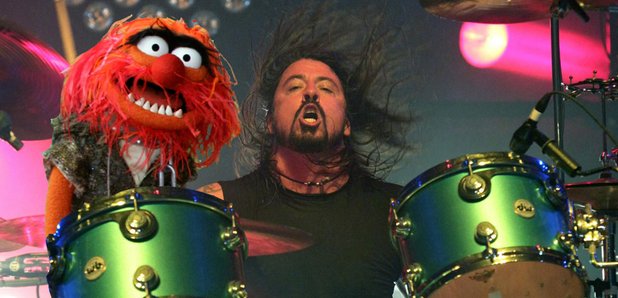 The Foo Fighters frontman will compete against Animal in an episode of The Muppets.
Dave Grohl is set to return to the drums for a very special battle. The Foo Fighters frontman will appear in an episode of The Muppets and face-off against Animal, who's also known for his skills on the drums.
The episode - entitled Going, Going, Gonzo - will also feature Hollywood actor Joseph Gordon Levitt.
Fans will have to wait till the episode airs on 1 December to see if Grohl is victorious or he's made to look like a muppet.
It's not the first time the former Nirvana drummer has appeared on The Muppets, either. He also played a special cameo in the 2011 film of the same name as Animool in a naff tribute band called the Moopets.
With Grohl returning back to the drum kit for his furry friends, perhaps we'll see him pick up sticks on stage again?
The other than drumming in Nirvana, the Learn To Fly rocker also played for supergroup Them Crooked Vultures and featured on Queens of The Stone Age's Songs For The Deaf album.