Dave Grohl Reveals The Secret To Protecting His Voice
2 June 2017, 11:50 | Updated: 2 June 2017, 12:05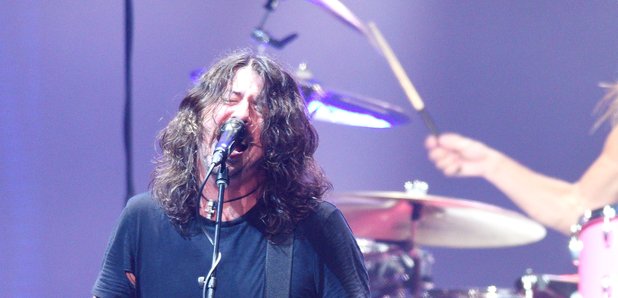 The Foo Fighters frontman told Radio X's Gordon Smart his rock 'n' roll remedy for screaming on stage.
Dave Grohl's known for his incredible vocal range, belting out everything from hard rock bangers to acoustic ballads.
But when it comes to protecting his voice throughout the years, it turns out his remedy is pretty simple.
Asked by Radio X's Gordon Smart how he looks after his vocal chords, the One By One singer simply replied: "You know, it's just whiskey and Advil".
His rock 'n' roll remedy will no doubt come to good use when belting out the band's new Run single, which they debuted this week.
Watch their video here, which sees the Foos transformed into rebellious OAPs:
The Learn To Fly rocker also told Radio X he's looking forward to "making up" for missing Glastonbury 2015.
The Foo Fighters frontman and the Learn To Fly rockers were set to headline the festival two years ago, when Grohl broke his leg and was forced to cancel their slot on the Pyramid Stage.
Now, Speaking to Gordon Smart, the rocker vowed: "We're a little bit late on that gig, but I'm looking forward to making up for it".