Dave Grohl Returns to Queens of the Stone Age
7 November 2012, 11:22 | Updated: 12 August 2013, 17:04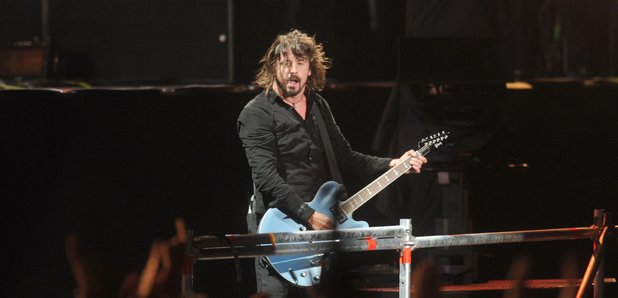 Queens Of The Stone Age have revealed that Dave Grohl will be drumming on the band's up coming new album.
The Foo Fighters frontman is filling in for Joey Castillo, who has left the band.
The band posted a picture online last night of a recording desk with Dave's name on one of the faders (see above) and the title 'The Full View'.
Dave Grohl has previously played drums in the studio for the band but rarely accompanies them live.
Yesterday it was announced Queens of the Stone Age are going to play the Download Festival next June.