Dave Grohl Promotes Mother's Book With Adorable Baby Pic
31 March 2017, 13:26 | Updated: 31 March 2017, 13:32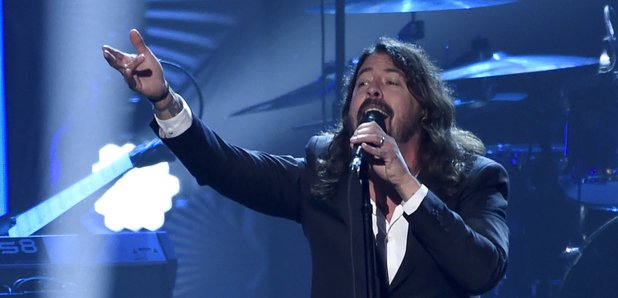 The Foo Fighters frontman took to social media to remind his fans From Cradle To Stage is out this April.
Dave Grohl has shared a throwback picture of himself with his mother ahead of the release of her book on 18 April.
See it here:
The Foo Fighters frontman wrote the foreword to From Cradle To Stage, which features interviews from the mothers of rock stars and famous musicians.
Grohl shared the image with what appears to be part of his foreward, which reads: "But beyond any biological information, there is love, something that defies all science and reason. And that, I am most fortunate to have been given. It's maybe the most defining factor in anyone's life. Surely an artist's greatest muse. And there is no love like a mother's love. It is life's greatest song. We are all indebted to the women who have given us life. For without them, there would be no music."
From Cradle To Stage by Virginia Hanlon Grohl features interviews with the mothers of Haim, Dr Dre, R.E.M's Michael Stipe, the late Amy Winehouse, and more.