Dave Grohl Plans New Supergroup
3 January 2013, 11:40 | Updated: 3 September 2013, 13:23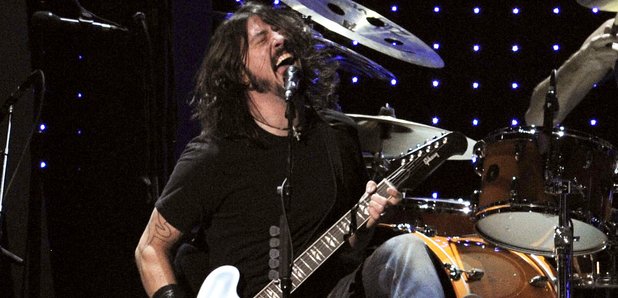 It's reported Dave Grohl will debut a new supergroup called the Sound City Players at this year's Sundance Film Festival.
According to Rolling Stone he'll take to the stage later this month with musicians featured in his documentary on the former Sound City Recording Studios in California.
Fleetwood Mac's Stevie Nicks, Nine Inch Nails' Trent Reznor, Josh Homme from Queens of Stone Age and Sir Paul McCartney have all taken part on the film.
Macca recently performed on stage with Grohl and the rest of the surviving members of Nirvana as part of a benefit gig for the victims of Hurricane Sandy.
He'd met bassist Krist Novoselic and guitarist Pat Smear during recording of the documentary.