Dave Grohl's Mum Was Worried Madonna Would "Snatch Him Up"
24 April 2017, 11:48 | Updated: 25 April 2017, 15:15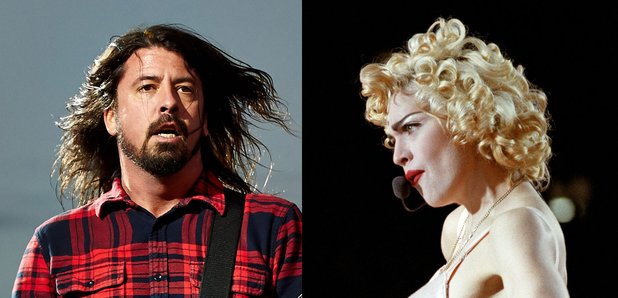 The mother of the Foo Fighters frontman shares her irrational fears about his fame in her new book.
Dave Grohl's mother was worried Madonna would "snatch him up".
The mother of the Foo Fighters frontman - who is set to release her From Cradle To Stage book about the experience of raising a rock star - revealed she had an irrational fear he'd start dating Madonna.
Virgina Hanlon Grohl told The Guardian: "I did worry about women. I don't know how to tell you this, it's so embarrassing, but my biggest fear was that Madonna would snatch him up."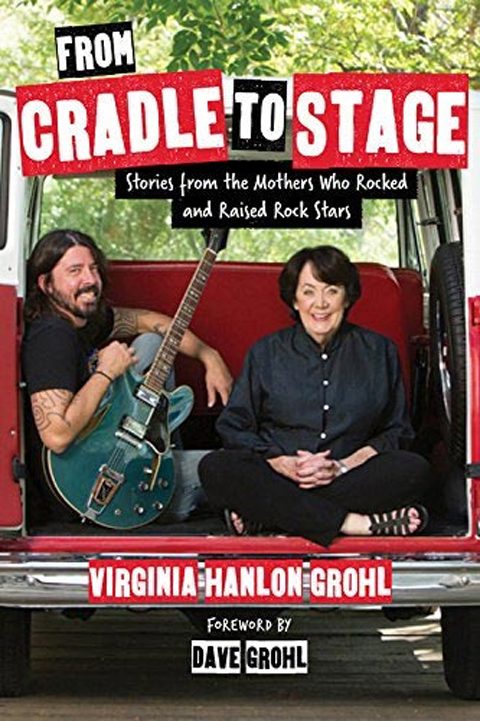 Virginia also opened up about the suicide of Dave's Nirvana bandmate Kurt Cobain in 1994 at the age of just 27.
She said: "Somebody came in to tell me, and of course the kids were reacting. And … it was shocking but I wasn't surprised. Things were so bad and there had been a couple of other times … I was worried about David … losing a friend in such a horrible way, and losing a career. But I never thought he would be destroyed by it. He's such a positive person, and he has good stuff pouring out of him."
Virginia also spoke to a number of other mothers of famous musicians for her book and was surprised by how positive Amy Winehouse's mother Janis was, despite the star's death after an alcohol and drugs battle in 2011.
She said: "I felt I must have been shaking my head. Can you really be that optimistic? And yet she is. She just has this life goes on theory … She didn't talk about blaming … they had to deal with this very unusual child. I don't know what they could have done, but they tried a lot of things."
Grohl, who writes the foreword in his mother's book has also showed his support by sharing a number of throwback snaps with her on social media.
From Cradle to Stage: Stories from the Mothers Who Rocked and Raised Rock Stars is available to pre-order now.
Meanwhile, the Foo Fighters are set to headline Glastonbury festival this year on Saturday 24 June. They will be joined at the top of the bill by Radiohead and Ed Sheeran, who will headline on the Friday and Sunday night respectively.